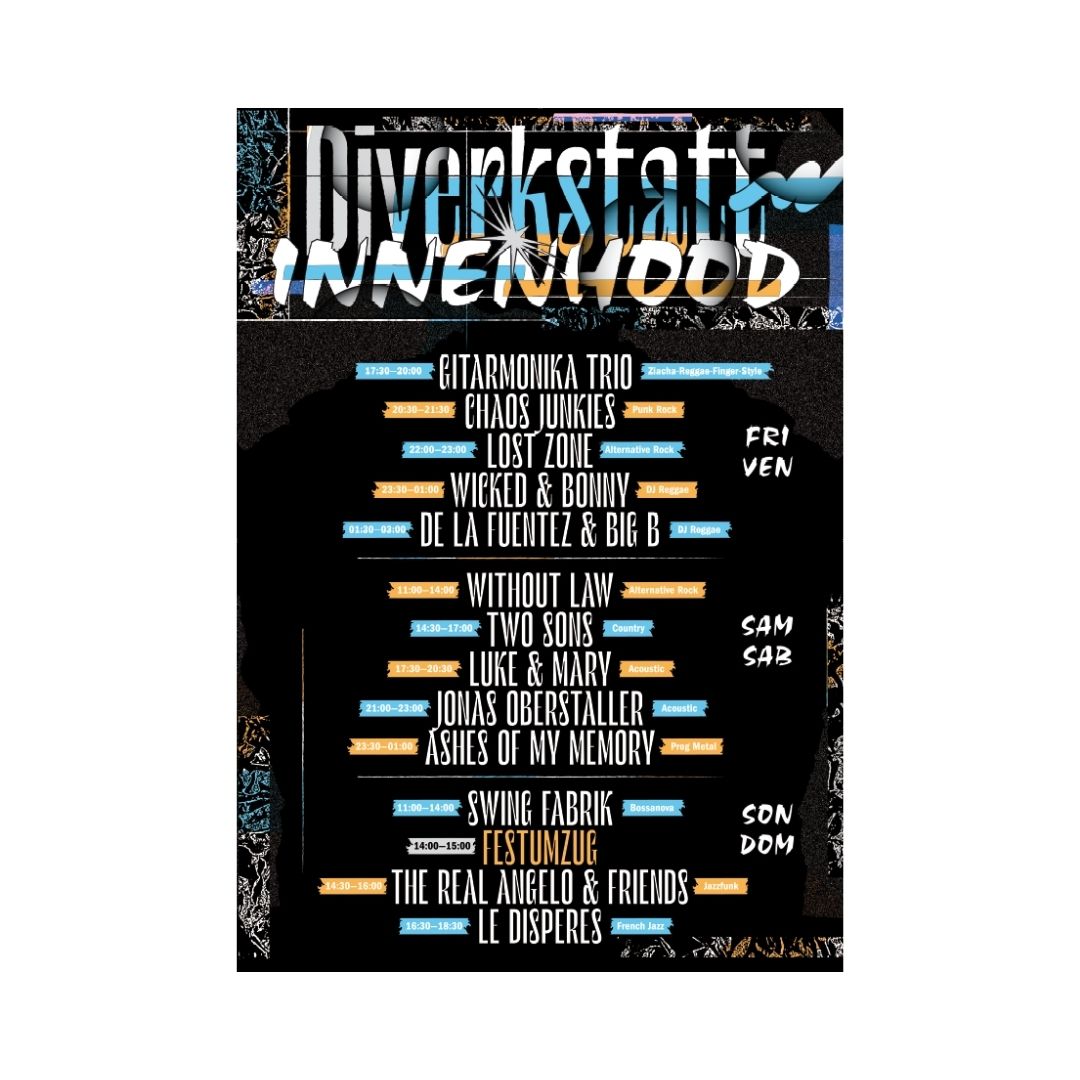 Circolo Arci "Diverkstatt" presents: Brunecker Innen Hood
A place for people, a place for music, a place for life!

In the Innen Hood we bring you music, food and drinks!

Kebab, falafel, french fries, onion rings, chicken wings and nuggets powered by Pizza Viva Express
Aftershow @Weinkeller Mayr
All for one and one for all!
See ya in da hood!